ABA partners with various organizations to carry out different formats of hackathons to explore blockchain solutions to African problems. Below are hackathon formats ABA has implemented.
ETHLagos Virtual Hackathon - September - November 2020
According to the World Bank and World Economic Forum, there is a direct relationship between a nation's access to affordable and reliable energy and its economic growth. This is one of the United Nation's Sustainable Development Goals for 2030. Despite being Africa's largest producer of energy and natural gas, 41% of Nigeria's population is unable to access electricity to fulfill basic needs. Those connected to the main electricity grid, experience intermittent energy supply limited to 3~4 hours per day. Energy supports the provision of basic needs and fuels productive activities including developments in the technology sector.

Over the last couple of years, Nigeria has witnessed a rapid proliferation of capital into the tech startup ecosystem with over $100M raised in the FinTech ecosystem alone between 2015-2017. The longevity and growth of Nigeria's startup ecosystem is highly dependent on access to affordable and reliable sources of energy. The Nigerian government needs to diversify its energy sources and distribution mechanisms, to meet the rising energy demand from the population so as to avoid crippling Nigerians' entrepreneurial spirit.
The ETHLagos Vision
The vision is to
leverage blockchain technology to add value to the Nigerian energy sector
. Blockchain systems provide the facility for peer to peer exchange of assets and in this case with electricity, blockchain systems could enable a cost reduction/saving where energy goes direct from the producer to the consumer. In addition, blockchain based energy solutions make energy exchange more secure using the security and immutability of the blockchain.
The ETHLagos vision is based on research commissioned by Deutsche Gesellschaft für Internationale Zusammenarbeit (GIZ) GmbH in cooperation with the Federal Ministry of Power among other Nigerian organizations which shows that the Nigerian energy sector is in dire need of a transformation. ETHLagos sought to help find sustainable solutions to transform and support projected economic growth and development in the country.
The success of this endeavor is resting on our ability to solidify public-private partnerships between stakeholders including members of the Nigerian government and international development partners, domain experts, community members, and technologists.
The hackathon ran from September to November 2020 and consisted of 2 phases:
Phase 1: #LEARN
The learning phase ran for approximately two weeks and consisted of several short compulsory webinars run by experts in blockchain, energy and business. In this phase, participants learnt more about how to successfully participate in the hackathon.
Phase 2: #BUILD
The build phase was the 'Hackathon' or competition phase. In this phase, participants worked in teams to build solutions for one of the challenges identified for the Hackathon. This phase ran for approximately one week and was accompanied by daily Q&A sessions with the experts.

The Hackathon had 4 challenges as follows:
Challenge 1 - Finance
Hackathon Participants will develop solutions for transparent, traceable and verifiable data to improve funding of decentralized electrification solutions making it more conducive to access finance and manage grants more effectively. This should make it easier for investors/financiers to fund power projects as well as have confidence in the management of the finances through traceable data submission to help bridge the funding gap.
Challenge 2 - Regulation
Hackathon Participants are expected to develop solutions for real time data access to regulators for faster and better decision making.
Challenge 3 - Operations
Hackathon Participants will develop solutions establishing sustainable operations of decentralized electrification projects from peer to peer exchange of electricity, verifiable meter readings and measurements, transparent bills/payments collection and other areas.
Challenge 4 - Planning
Hackathon Participants will develop solutions to enable data collection and planning for decentralized electrification solutions to enable a market for electrification data.
Four winning teams emerged for each of the challenges.
The hackathon was implemented in collaboration with the
Federal Ministry of Power Nigeria
with support from the
Nigerian Energy Support Program
- a program under
Deutsche Gesellschaft für Internationale Zusammenarbeit (GIZ) GmbH
. Other collaborating partners included the
Ethereum Foundation (EF), Institute of Electrical and Electronics Engineers (IEEE)
and
The Nigerian Information Technology Development Agency (NITDA)
.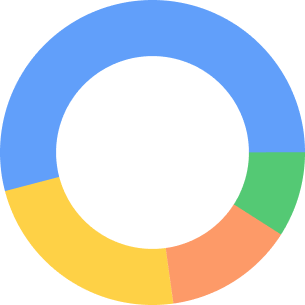 Number of Applications
711
No. of Shortlisted Participants
104
No. of Hackathon Participants
55
No. of Participants States (Nigeria)
30
Decentralized Umoja Bounty Hack 1, 2 & 3 - September 2021 to September 2022
Algorand Foundation
  and  
Reach
  in partnership with  
Africa Blockchain Alliance
  launched the series of hackathons tagged Decentralized Umoja Algorand Bounty Hack. In line with the Africa Blockchain Alliance's commitment to foster blockchain education on the African continent, the Alliance partnered with Algorand Foundation and Reach to organize this agile and fast paced program for African web developers to get into blockchain development.
The program is in the form of an online Bounty Hack Series, which is a guided hackathon in which participants (teams and individuals) learn to build blockchain apps (Dapps) and then complete projects from a pre-approved list over the course of six weeks.
Each team is assigned a mentor who works closely with the team to help them succeed to their fullest potential. The dapps developed are presented at the end of the hack and voted on by participants. Prizes are awarded to the top three teams. But the hack doesn't end there.  
Every team that participates and completes their project gets prizes of $1,000 or more just for participating.
Details on prizes and incentives for the hacks are as listed below.
1st Price

- $3000;

2nd Price

- $2000;

3rd Price

- $1000
$1,000 to all other participating teams for project completion
$1,000 Community Choice award
$250 for writing an article describing your project
$300 for joining a call describing your project to the project team after the hack
$500 for turning your project into a Reach workshop (with a pull request) or $750 for turning your project into a Reach tutorial (with a pull request)


In addition to the prizes, participants continue to get support from the organizers post the hackathon to further develop their projects or develop a career in blockchain.
Who can Apply
The hackathon is open to all developers with any level of experience in software development. The main thing is a commitment to complete the tutorial and a project.
This is what the tutorial looks like
.
More information and a detailed timetable can be found
here
on the official landing page for the Bounty Hack.
Learn More
Get in Touch
Follow us on
Twitter
  or email
info@afriblockchain.org
  for more information.
3 cohorts of the Bounty Hack have been successfully held from September 2021. Below is a summary of the stats from the Bounty Hacks:
Number of Applications
235
160
368
No. of Participating Countries
10
9
21
Number of Participants
28
76
--
Number of Completed Projects
4
16
--